The Cape Breton Wireless Heritage Society
Remembering The Marconi Transatlantic Wireless Service

HOME PAGE

WEBSITE CONTENTS
The articles listed below are clickable links.


About the Society

A brief history of Marconi's transatlantic wireless service and its stations in Cape Breton, Nova Scotia

Centennial of the first transatlantic radio service - 2007 events

A Day In The Bay - a self-guided tour for tourists in Glace Bay, Nova Scotia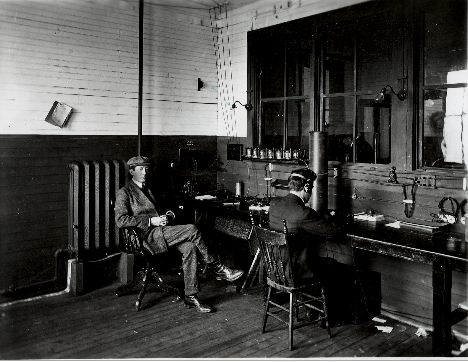 The transatlantic wireless telegraph service opens on October 17, 1907.
James Holmes receives messages at Glace Bay, Nova Scotia, while Marconi looks on.