Centennial Exhibit

2007 was the one hundredth anniversary of the opening of the first regular commercial transatlantic wireless service. This service was established by the famous radio pioneer Guglielmo Marconi and his company between powerful long wave stations at Clifden Ireland and near Glace Bay, Nova Scotia. The latter station became known locally as "Marconi Towers". The Cape Breton Wireless Heritage Society marked this communications milestone with an exhibit of historic photographs and early radio artifacts in the Glace Bay Heritage Museum, posters in Glace Bay and Sydney, and commemorative transatlantic radio transmissions on October 17, one hundred years after the opening of the transatlantic service. The radio transmissions were made between the original station sites at Clifden and Marconi Towers.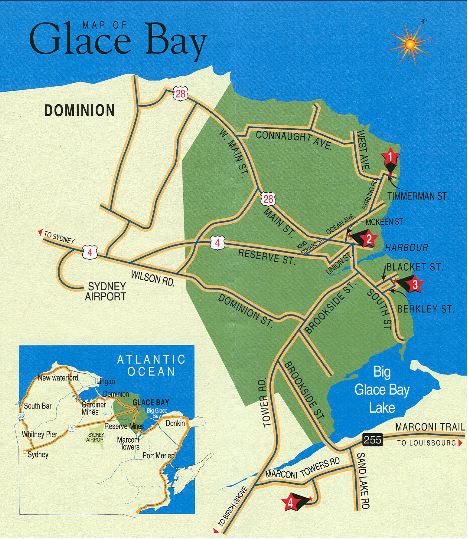 THE CENTENNIAL EXHIBIT

The exhibit was displayed in a light and airy room in the recently refurbished Glace Bay Heritage Museum, located in the former Town Hall building. The exhibit consists of twenty panels of historic photographs and explanatory text around the walls, and radio artifacts of the Marconi era in showcases in the middle of the room. The exhibit opened June 1, 2007, and will continue in 2008. Photographs of the exhibit are shown below.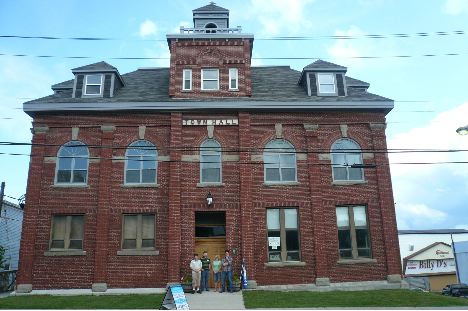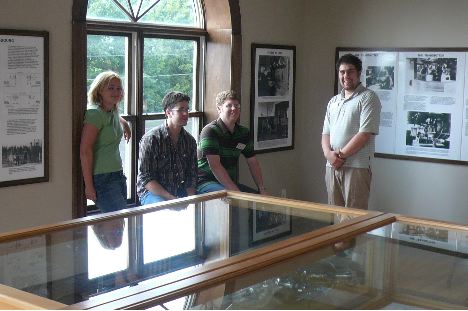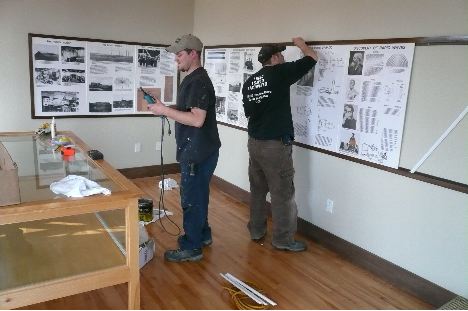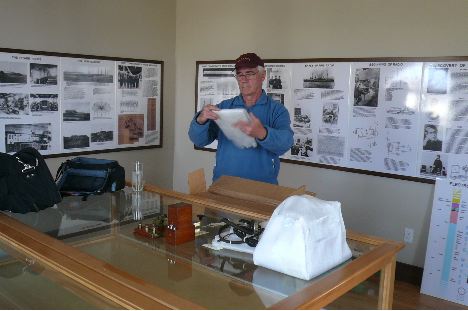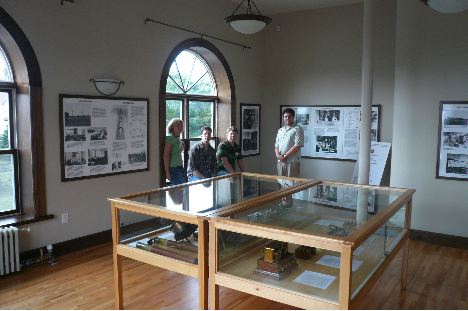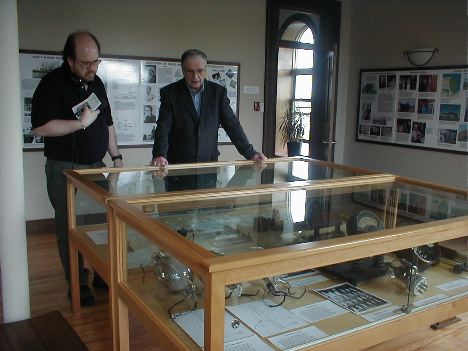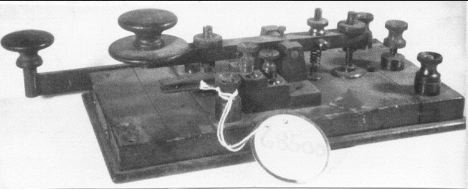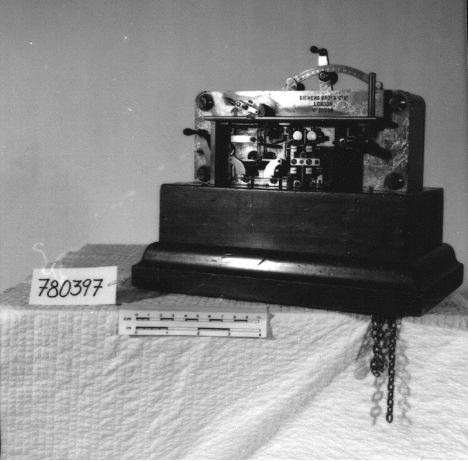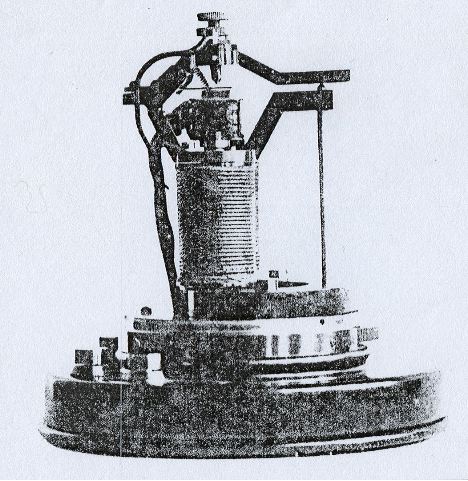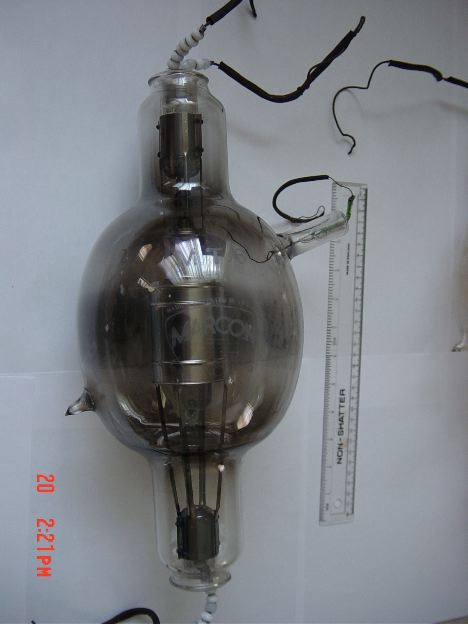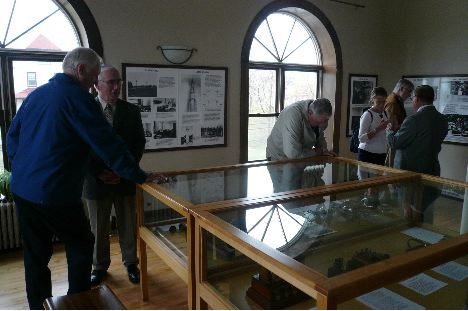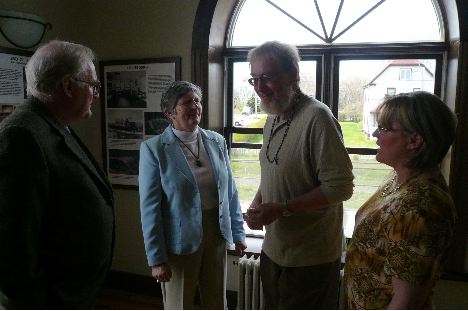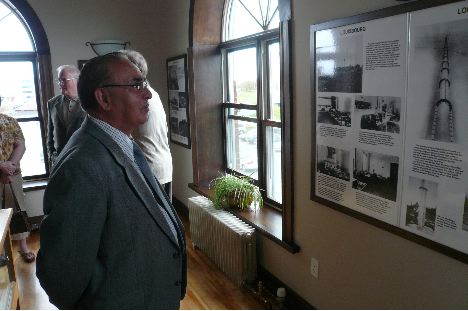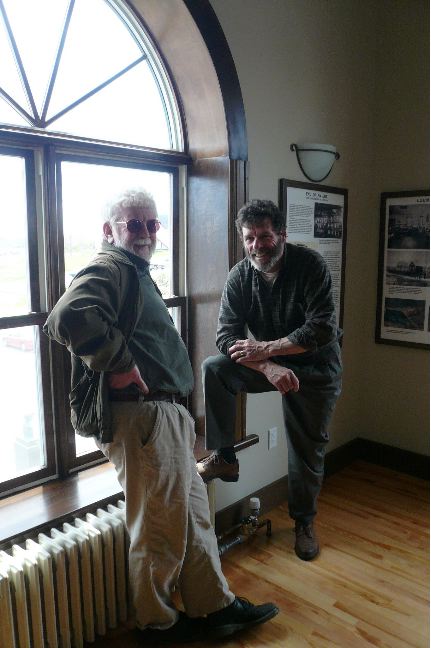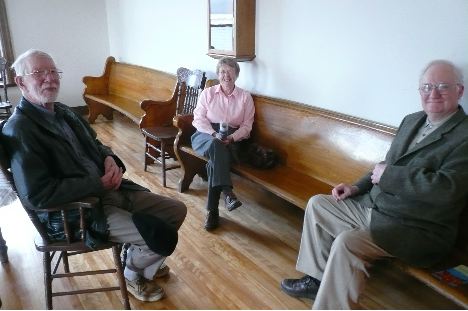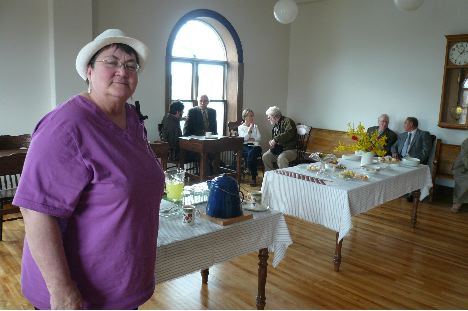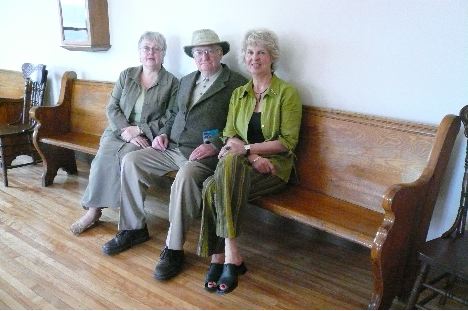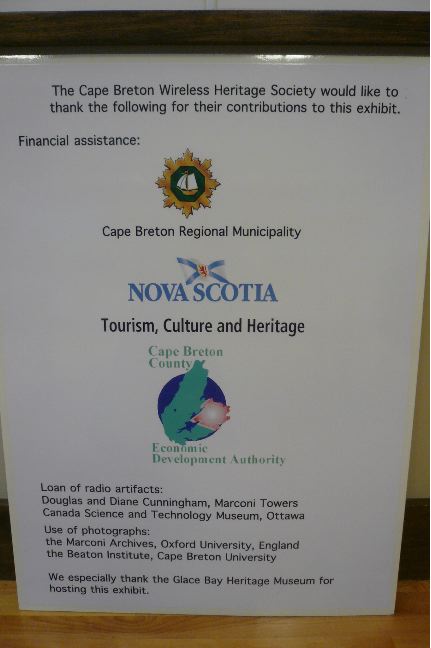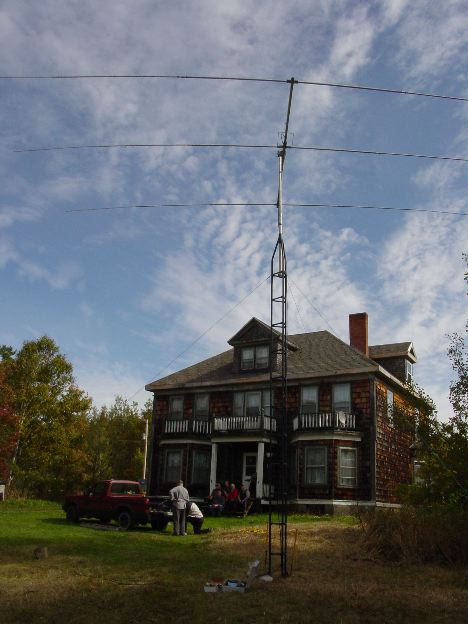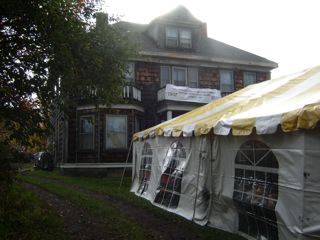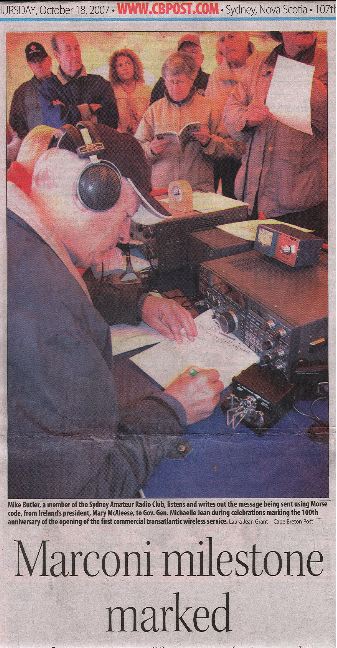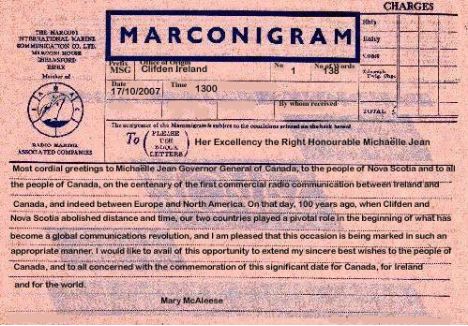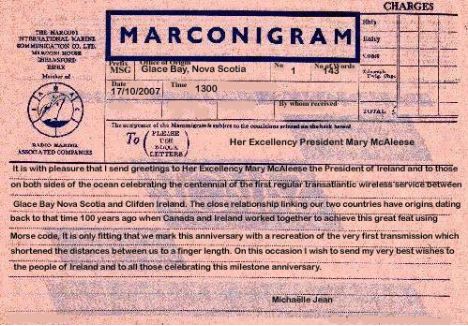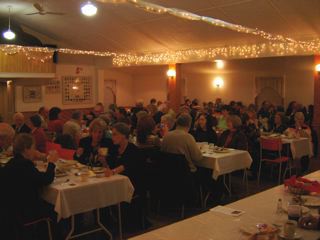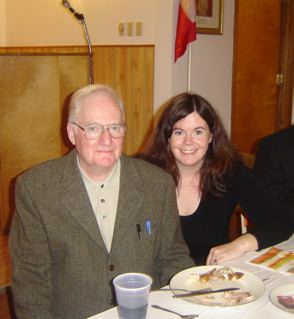 ---
Past Commemorative Events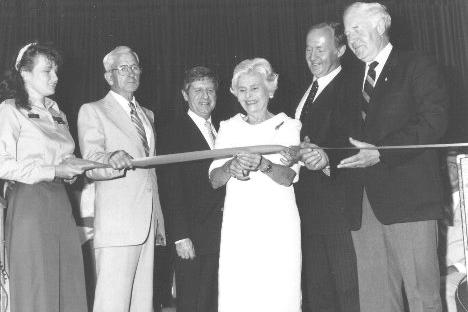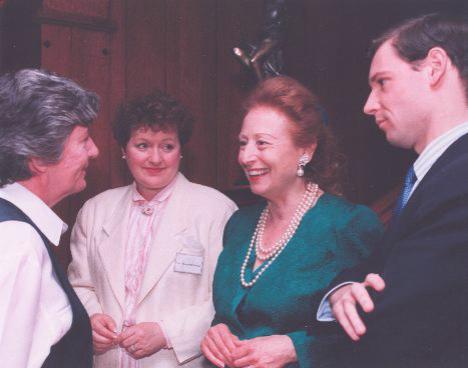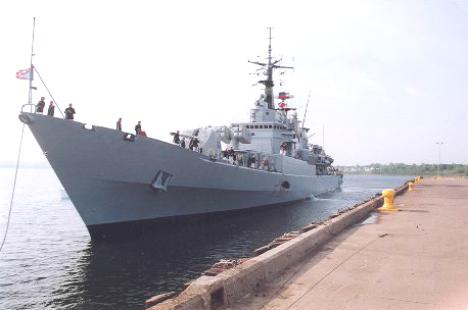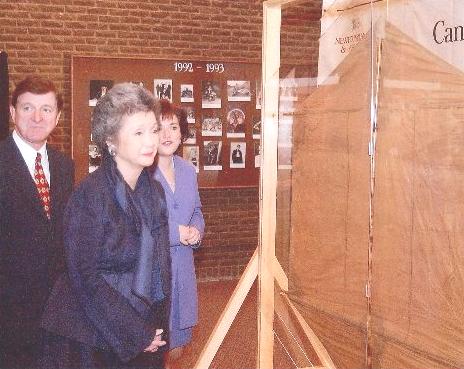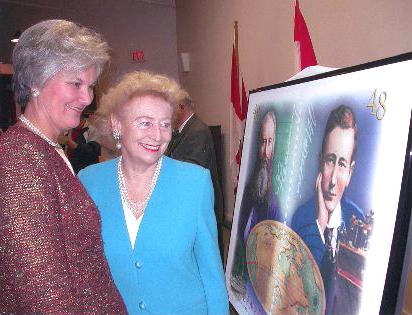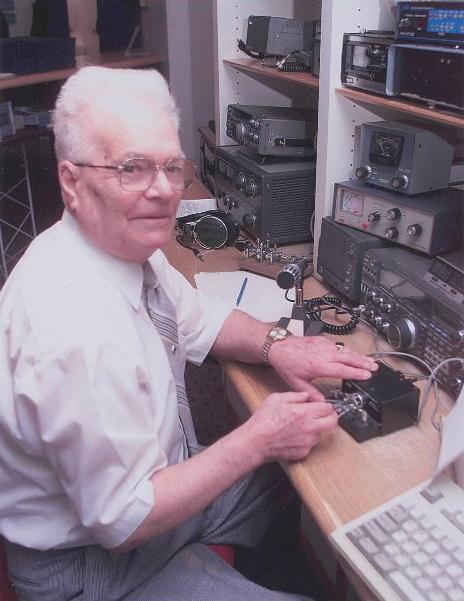 Return to Home Page and Contents
---
First uploaded to the WWW:   03 December 2006
---